| | |
| --- | --- |
| Acceleration 0-100 km/h in s (BMW M3 Sedan1) | |
| Max. output in kW (hp) at 1/min (BMW M3 Sedan1) | |
| Combined consumption in l/100 km (BMW M3 Sedan1) | |
| CO2 emission in g/km (BMW M3 Sedan1) | |
| Unladen weight EU in kg (BMW M3 Sedan1) | |
| | |
FASCINATING FORM LANGUAGE.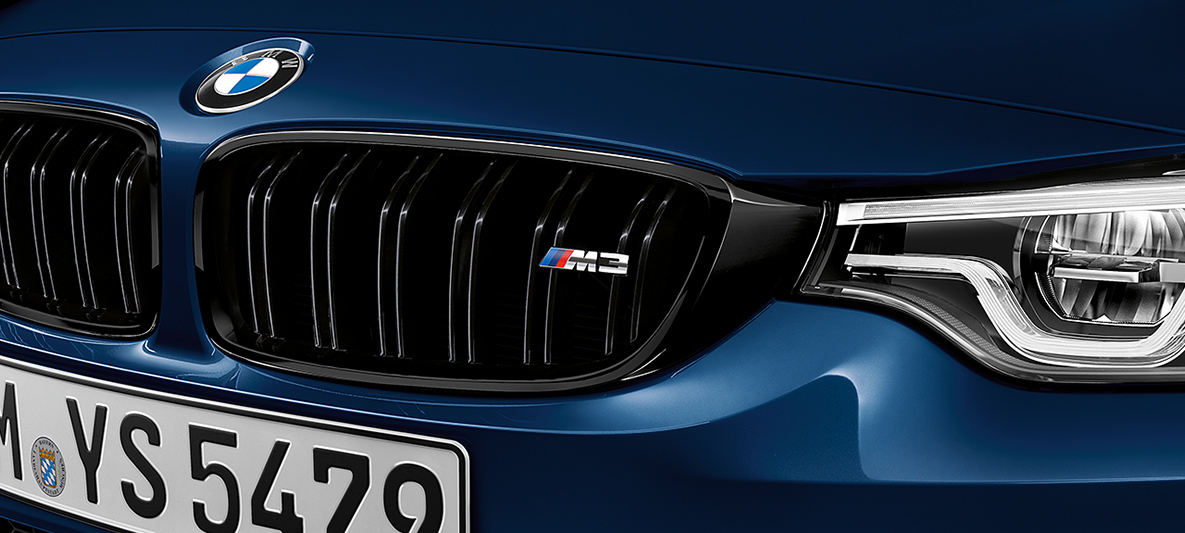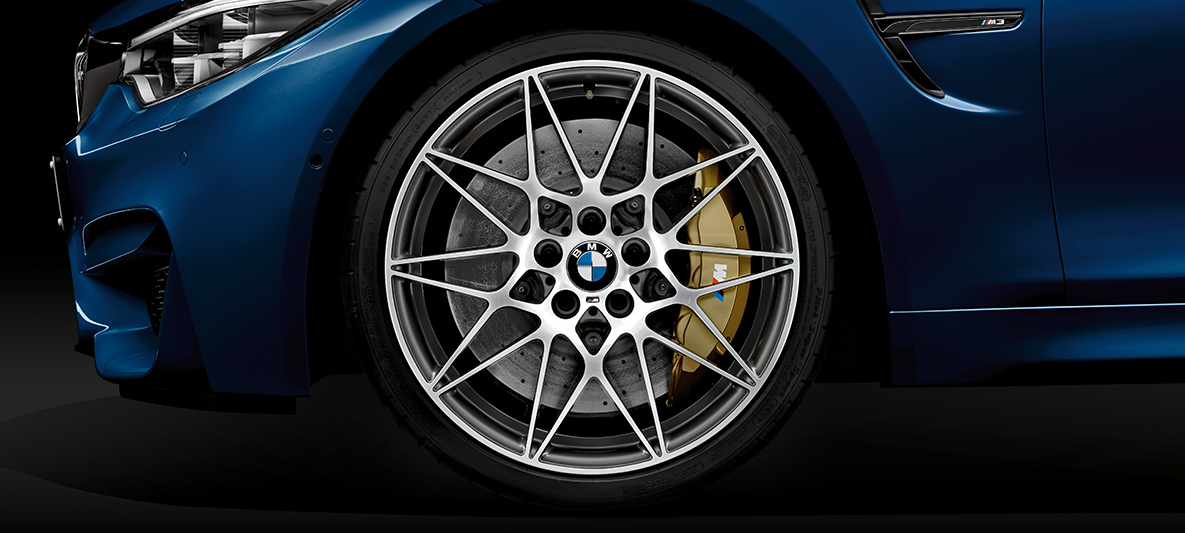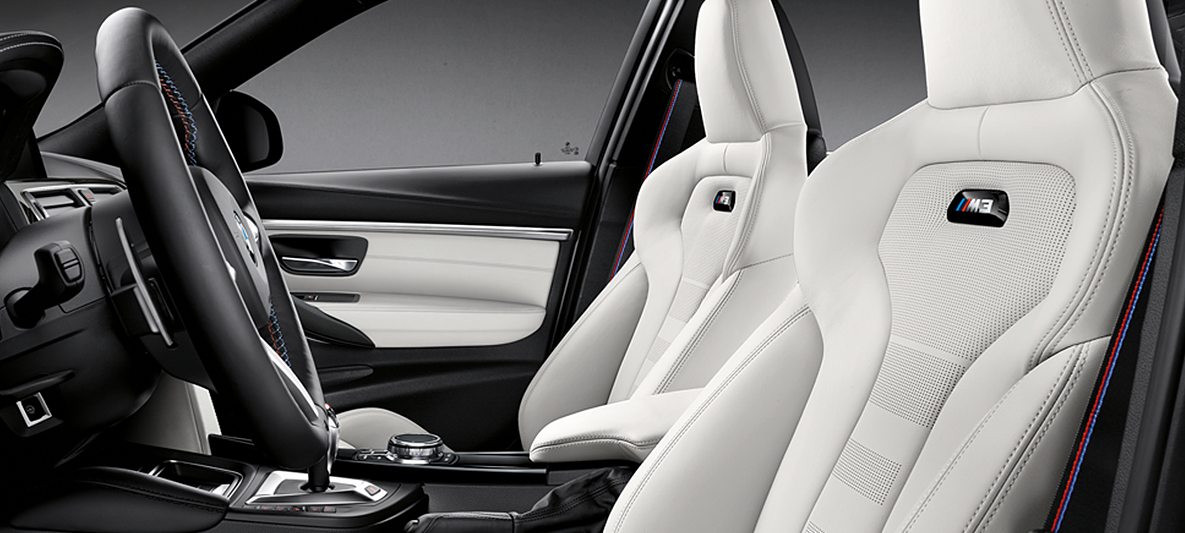 M COMPETITION PACKAGE.
Thanks to an enhanced engine output and a specially tuned Adaptive M suspension, the M Competition package offers a noticeable increase in driving dynamics. The M sports exhaust system with black, chrome-plated twin tailpipes creates a powerful, full engine sound. The package also includes M lightweight sport seats and exclusive 20" M light alloy wheels with mixed tyres.

450 HP
With the optional M Competition package, the BMW M3 Sedan extracts even more dynamism from the 331 kW engine. Also inclusive: specially matched Adaptive M suspension, burnished 20" M light-alloy wheels Star-Spoke style 666 M with mixed tyres and an M Sport exhaust system for an even more distinctive sound.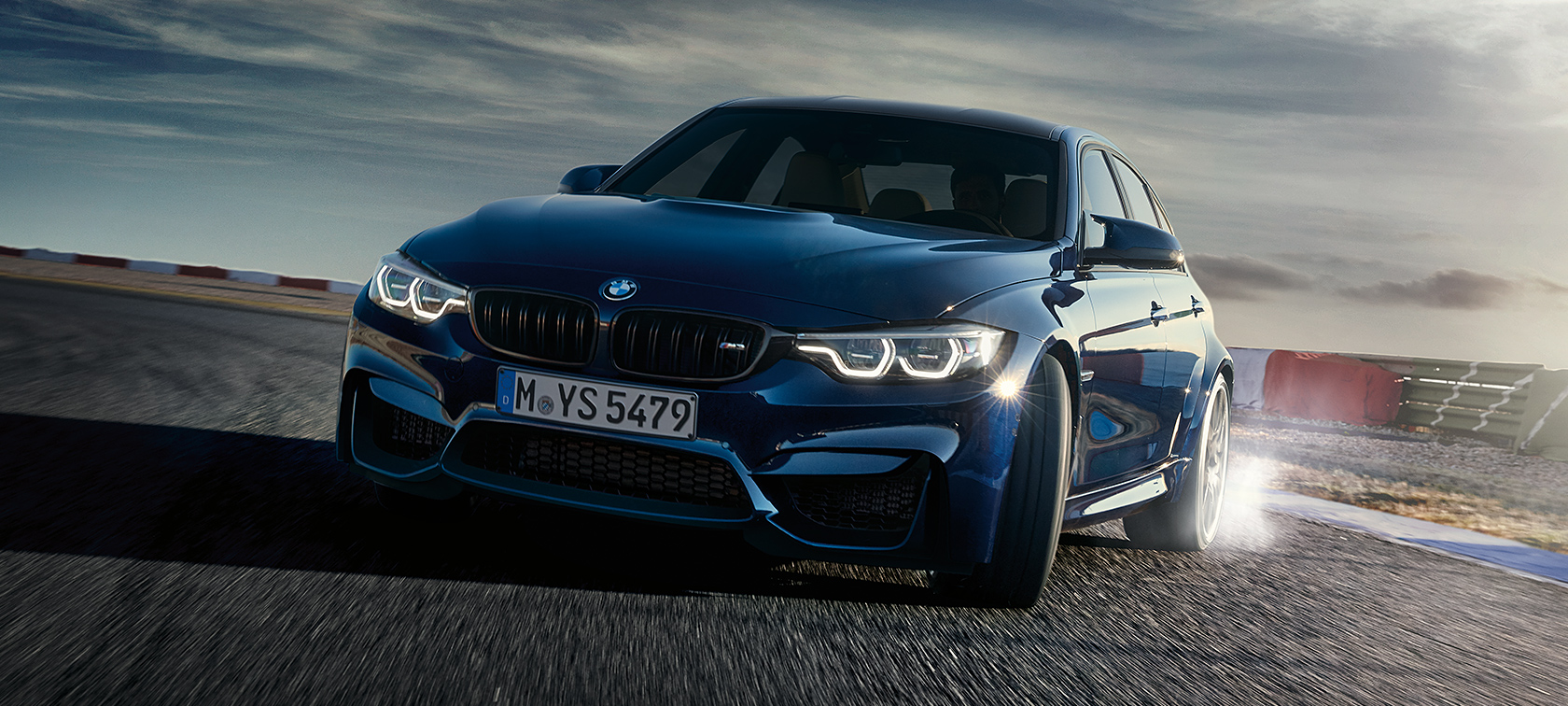 WELCOME TO THE LIMITS.
You can also tell that the BMW M3 Sedan is a genuine top athlete away from the racetrack. It always exhibits extremely precise, agile handling – above all in demanding driving situations. This is where the powerful M engine brings its thrust forcefully yet always in precisely measured doses onto the asphalt using the manual six-speed M transmission or – free of interruption – via the seven-speed double-clutch transmission.
Les mer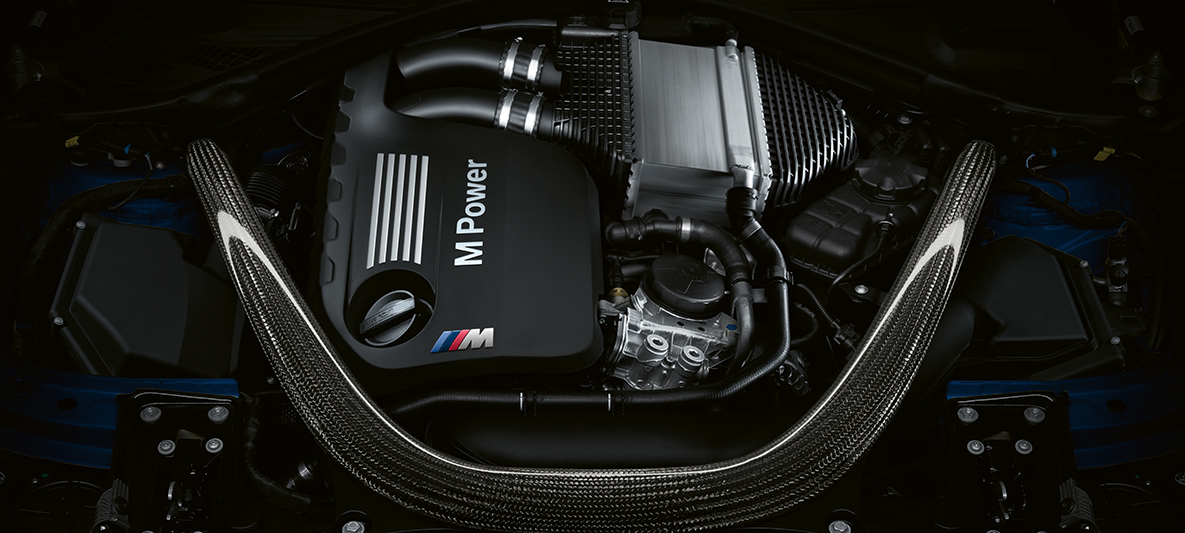 M TWIN POWER TURBO INLINE 6-CYLINDER PETROL ENGINE.
The 3.0-litre M TwinPower Turbo inline 6-cylinder petrol engine blends the best of two worlds: a high-revving character capable of up to 7,600 rpm, and superior power culminating in peak torque of 550 Nm. Bi-turbo direct injection and typical M fine tuning make sure the engine responds directly to even the slightest touch of the accelerator with vigorous thrust and confident traction. Numerous innovations such as sleeveless construction or a lighter, forged crankshaft build on the intelligent lightweight construction concept, improve dynamics and acceleration, reduce consumption and enable an optimum axle load distribution of almost 50:50. The reward: unprecedentedly agile handling that's impressively underscored by the unmistakable sound of the M engine.

​
Drivstofforbruk og CO₂-utslipp.
Verdier uten parentes gjelder basismodellen med standard girkasse, mens verdier i parentes gjelder modellen med girkasse som leveres som ekstrautstyr.

Brennstoff-forbruket og CO2-utslippstallene ble beregnet i henhold til EU-forordning (EF) 715/2007 som var gjeldende på tidspunktet for typegodkjenningen. Tallene refererer til et kjøretøy med grunnleggende konfigurasjon, og den beregnede forbruksinformasjonen tar hensyn til ulik størrelse på valgte hjul, dekk og ekstrautstyr.

* Verdier basert på WLTP-testsyklusen.

Fra 1. januar 2020 ble NEDC kjøresyklusen erstattet med WLTP. Kjøretøy testet med WLTP kjøresyklus gir mer realistiske verdier med tanke på drivstoffforbruk, energiforbruk og utslipp, hvor NEDC ville gitt lavere verdier. WLTP, utslipps- og forbruksverdier finnes i de veiledende prislistene på www.bmw.no/prislister. Du finner mer informasjon om WLTP på www.bmw.no/wltp.